Dr. Misbahul和"一带一路"健康项目的渊源
Since the Belt and Road initiative was launched in 2013, China has always captured the world's attention.
自2013年"一带一路"倡议启动以来,中国一直吸引着全世界的目光。
In China Daily's Belt and Road series, we were pleasantly surprised to find Dr. Misbahul from Bangladesh.
在《中国日报》 "一带一路"主题系列节目中,我们惊喜地发现了来自孟加拉国的米斯巴胡医生的身影。
---
Doctor Misbahul, who's working at the Department of Cardiology at Beijing Fuwai Hospital and vice-president of Asia Society of Cardiology.

米斯巴胡是北京阜外医院心内科的医生,也是亚洲心脏病学会副主席。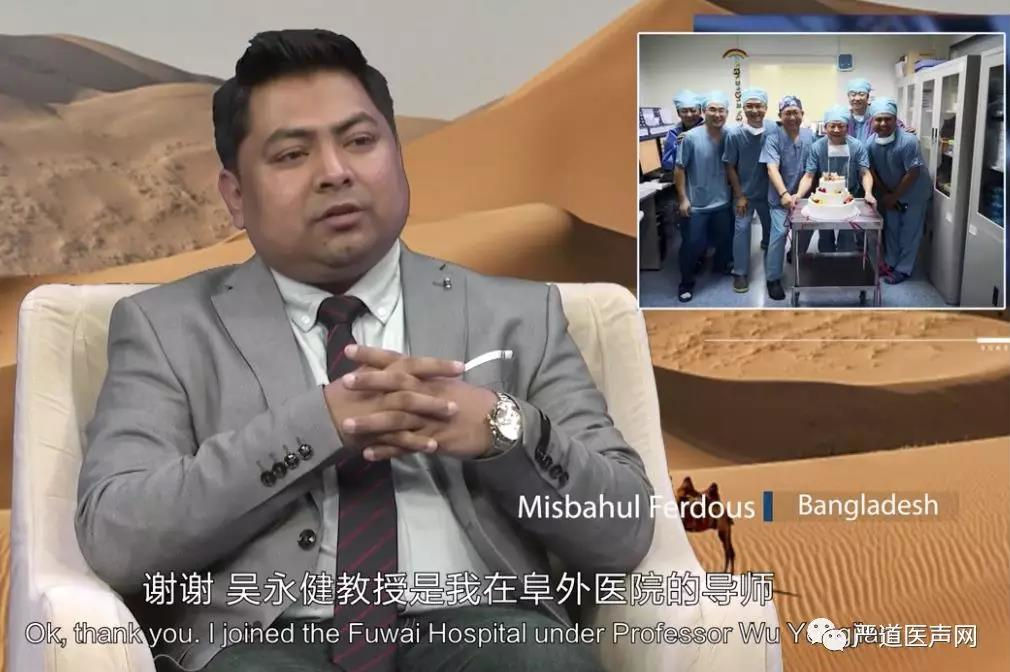 In the program, Misbahul introduced his "destiny" with China.
在节目中,米斯巴胡介绍了他与中国的"缘分"。
He came in China in 2009, October for pursuing his master degree program in Shandong University, the School of Medicine.
他于2009年10月来到中国,在山东大学医学院攻读硕士学位。
Luckily, he got the Chinese Government Scholarship. So he came back to university and started PhD again.
幸运的是,米斯巴胡成功地拿到了中国政府奖学金,所以,他回到了学校继续攻读博士学位。
In 2017, Misbahul finished his PhD in cardiology. Finally in 2018, he started job in Fuwai Hospital, which is national center for the cardiovascular disease in China and largest cardiac center in the world.
2017年,米斯巴胡取得了心内科博士学位,并于2018年开始在北京阜外医院工作。该院是中国心血管疾病的国家级研究中心,也是世界上最大的心脏病研究中心。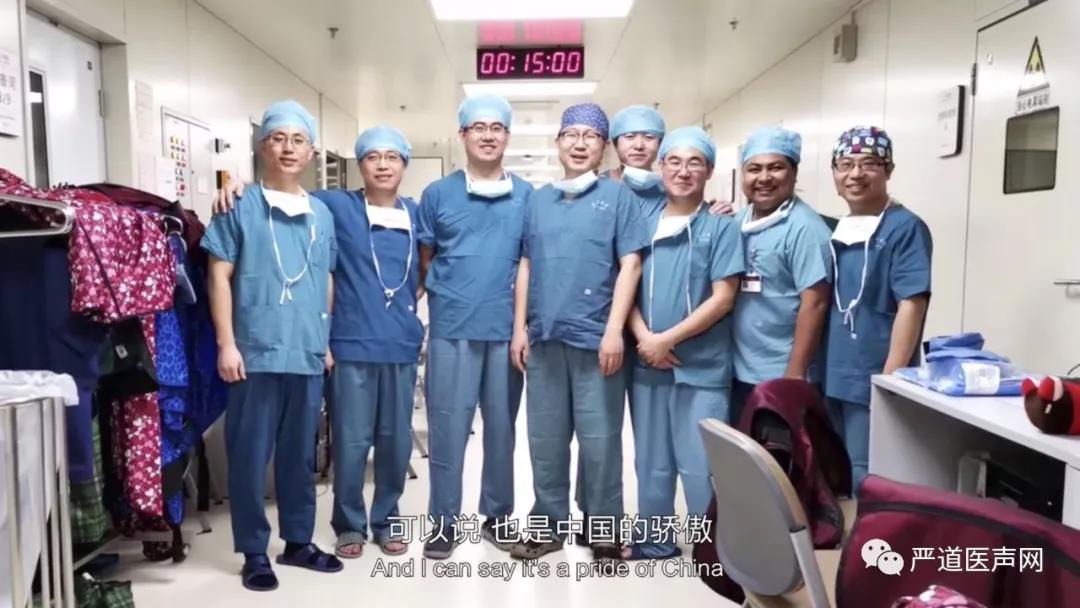 When Misbahul worked in the Fuwai Hospital, he had a chance to work actively for the Belt and Road Initiative, under the Chinese Society of the Cardiology, and under the Fuwai Hospital.
在阜外医院工作的时候,米斯巴胡有机会以中国心脏病学会和阜外医院的名义,积极为"一带一路"的建设开展工作。
He joined professor Wu Yongjian's team in Fuwai hospital, made very successful cooperation with the countries of Belt and Road in the field of cardiology.
他加入了吴永健教授的团队,在心脏病学领域与"一带一路"国家进行了非常成功的合作。
Just six months before, his team launch one mobile app. It is the first mobile app in the name of the Belt and Road Initiative, the name is BRI-Belt and Road Initiative for the heart attack patient in the Belt and Road countries.
就在六个月前,他们团队发布了一款手机app,这是第一个以"一带一路"来命名的app,名字就叫BRI("一带一路"倡议的简称),目标用户是"一带一路"沿线国家的心脏病患者。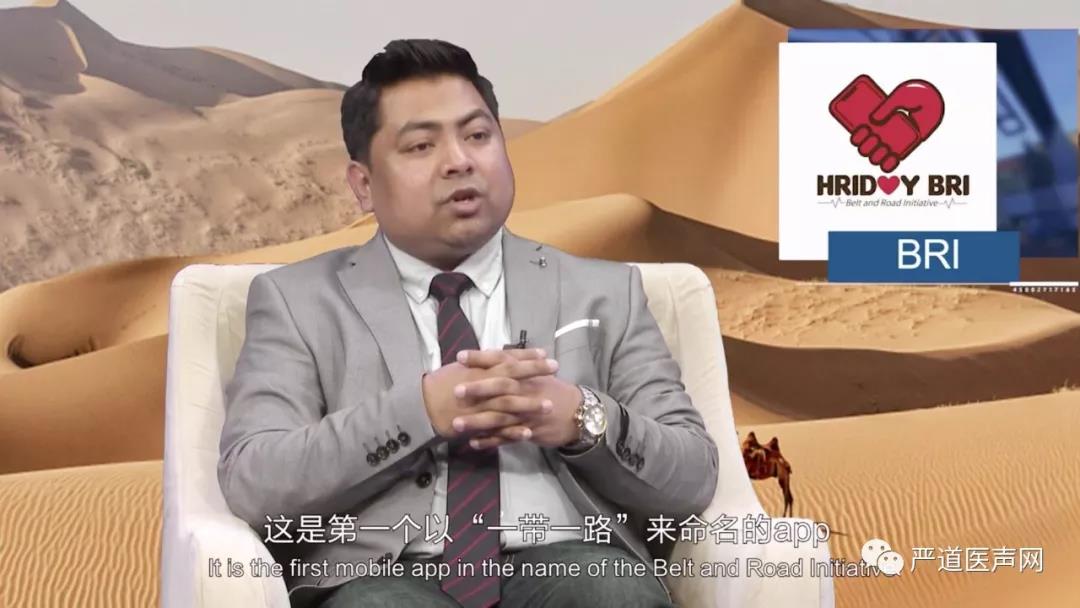 When it comes to expectations for the future of Belt and Road, Misbahul pointed out that Bangladesh is a developing country with large population and small land, so he is looking more forward to the development of infrastructure, education and health.
在谈到对"一带一路"未来的期待时,米斯巴胡指出,孟加拉国是一个发展中国家,人口多、土地少,所以他更加关注基础设施建设、教育和卫生的发展。As a doctor and a cardiologist, he is trying to open a very big hospital in Bangladesh in the future, with the name of the Belt and Road Cardiac Hospital. And his team is trying to communicate with some investors in China.
由于心内科医生的身份,所以未来他希望将来在孟加拉国开办一家大型医院,就命名为"一带一路心脏病专科医院"。他的团队正在联系中国的一些投资人。
Misbahul devoted himself to his beloved medical career, has made extraordinary contributions. Hopefully his dreams will come true.
米斯巴胡将全身心投入了挚爱的医学事业,做出了卓越的贡献,希望他最后能梦想成真。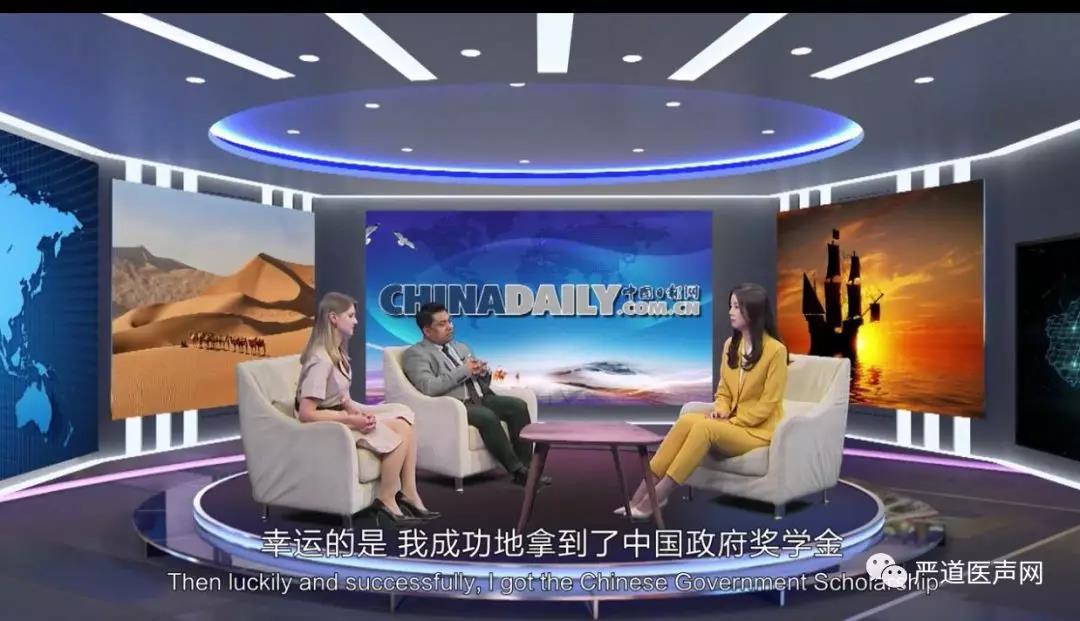 More than 37 international media published china daily' interview on their official page like New York Times, The Telegraph, Yahoo Finance, Bloomberg, Fox34News and so on. The story of Dr. Misbahul and Belt and Road was known all over the world.
超过37家国际媒体在其官方页面刊登了《中国日报》的采访,其中包括《纽约时报》《每日电讯报》、雅虎财经、彭博社、福克斯新闻等。米斯巴胡和一带一路的故事被全世界所瞩目。
Here is the China Daily Link
https://enapp.chinadaily.com.cn/a/201904/24/AP5cc01267a3104dbcdfaa71f4.html
阅读数: 395